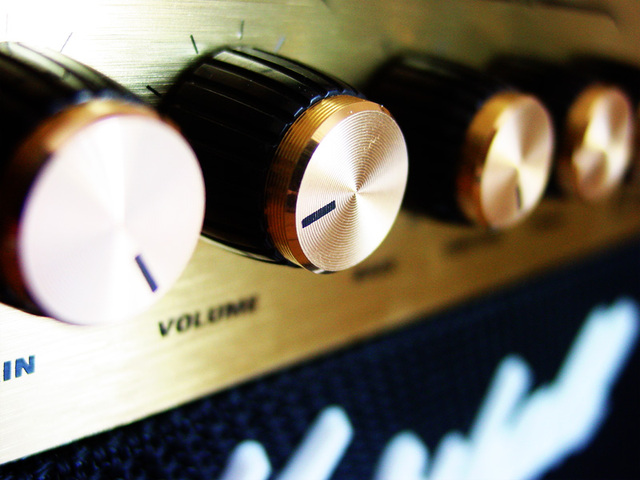 I give guitar lessons in Cary NC and have made a checklist that I give to all my students. These things are really important in order for you to grow as a musician. Whether you are just playing for yourself or if you are planning to play professionally these things will be very helpful.
A good Instrument – Having a reliable good sounding instrument is really important when you are taking beginner guitar lessons. When you start out you will learn to press the strings down in the right way, and how to strum the strings at the right intensity, and when you have a good sounding guitar its easy to tell when you are doing it the correct way. When you have an instrument that's not tune-able and that sounds bad you will have a hard time identifying the right sound and it will probable become frustrating. Here is a list of some good suggested beginner acoustic guitars. I have included a link to Guitar Center:
Fender acoustic guitars will always be a good choice. Fender FA-100 Acoustic Guitar.
Yamaha has always been a good name. Yamaha FG Series FGX800C.
If you are willing to go up in price a bit Martin will not disappoint you. Martin X Series Custom X1-DE.
A good tuner – Whether you have an IPhone or Android there are plenty of tuning apps available. Here are my favorite tuning Apps.
The InsTuner by Eumlab is my personal favorite.
ClearTune is available in ITunes or on the Google play Store.
If you rather want a physical tuner getting a good clip on tuner will be my recommendation. Snark is a good name and plenty of my students own this one.
A good metronome – When you learn how to utilize a metronome during practice you will have a way to track your progress very effectively. Again, there are really good Metronomes available in ITunes or the Google Play Store.
The Metronome Beats app is amazing.
My personal favorite is Metronome+. 
A good way to record yourself – Today digital recording software is really affordable but that is not what I am talking about at this stage of your music journey. What you need right now is a way to record certain licks or chord progressions your teacher will show you. Recording your teacher will help you retain some things way better when you get home. Also, recording yourself and listening to what you are doing is very helpful. When you learn to solo you will need something to solo over, and you can easily record chord progressions of yourself playing by using a app.                                        Here are some recommendations:
Something as basic as the Voice Recorder app in the ITunes store is perfect.
Or, the Smart Voice Recorder on the Google Play Store.
If you want something more elaborate you can use the Garage Band App that comes with the IPhone. This all is fantastic and has many amazing features but there is a bit of a learning curve to it.
A good plan – Last but not least is something you will not find a App for. It's a simple plan to lay out goals for yourself, and a way to track your progress. When you have goals you are aiming for, even as simple as a list of songs that you want to learn to play, you have something to aim at. Remember, if you don't aim at something you will hit nothing! Set up some short term attainable goals with your teacher, and then set up some long term harder goals.
I hope this is helpful. Like I said when I started, I give Guitar Lessons in Cary NC. If you are interested in starting guitar lessons, please contact me and we can start your musical journey.